5 Energy Efficient Heating Options for Your Home
August 31, 2017
The months of autumn up to early spring come with cooler weather and, if your house is not properly fitted, you can expect bigger energy expenses for heating.
In an average Australian home, 40% of all energy is used for heating and cooling. That's a large percentage that can be minimised with more efficient heating options. There are many different ways to be more energy and cost-efficient when it comes to making your home warm and comfortable, especially during the cooler months.
Most people choose a heating mechanism that suits the demands of the layout of their home. The most common energy sources include electricity, gas, and wood. While efficient heating is related to the energy source, it also has a lot to do with the type of the heating system.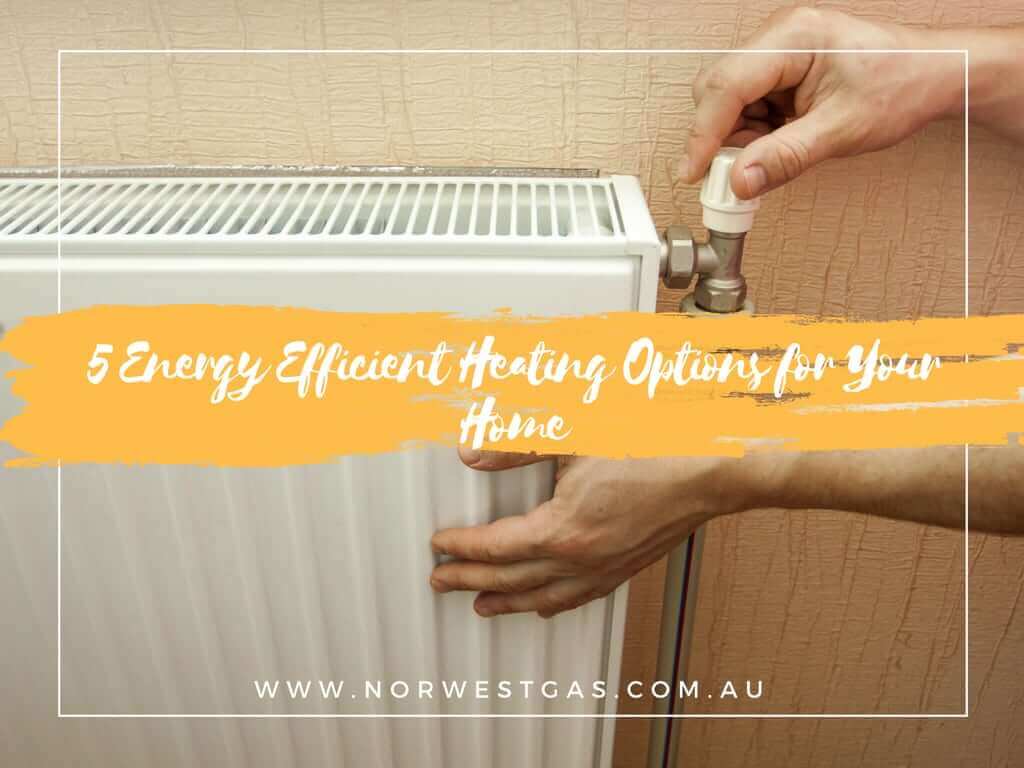 If you want to save energy, you need to explore different options for your home's heating system. To find out how you can have more energy-efficient heating in your home, read on!
Making your home energy efficient
To make your home energy efficient, you need to use an efficient or cheap source of energy.
Aside from looking at the source of energy, you also need to think about your general home plan. Are you heating your whole home, or just parts of it? Selecting rooms to be heated usually requires a system with adjustable vents. Zoning is more efficient than heating your whole home, especially if you're spending most of your time in the one room.
When it comes to considering finances, you need to consider more than just the initial installation cost. You also need to consider lifetime maintenance costs, as well as quarterly energy costs.
Remember these different costs as you explore your heating options.
Here are five energy-efficient heating options to consider.
1.     Insulation
All things considered, insulation is the most important heating option you need in your home.
Heating your home requires proper insulation and sealing. Before you start burning firewood, investing in solar heating, or installing gas heating, you need to make sure you've sealed possible points of heat escape.
Proper insulation can cut your heating costs significantly. For homes that don't often face extremely low temperatures, insulation is the most energy-efficient heating option. You can then supplement insulation with electric heaters, solar panels, and other low-cost heating solutions.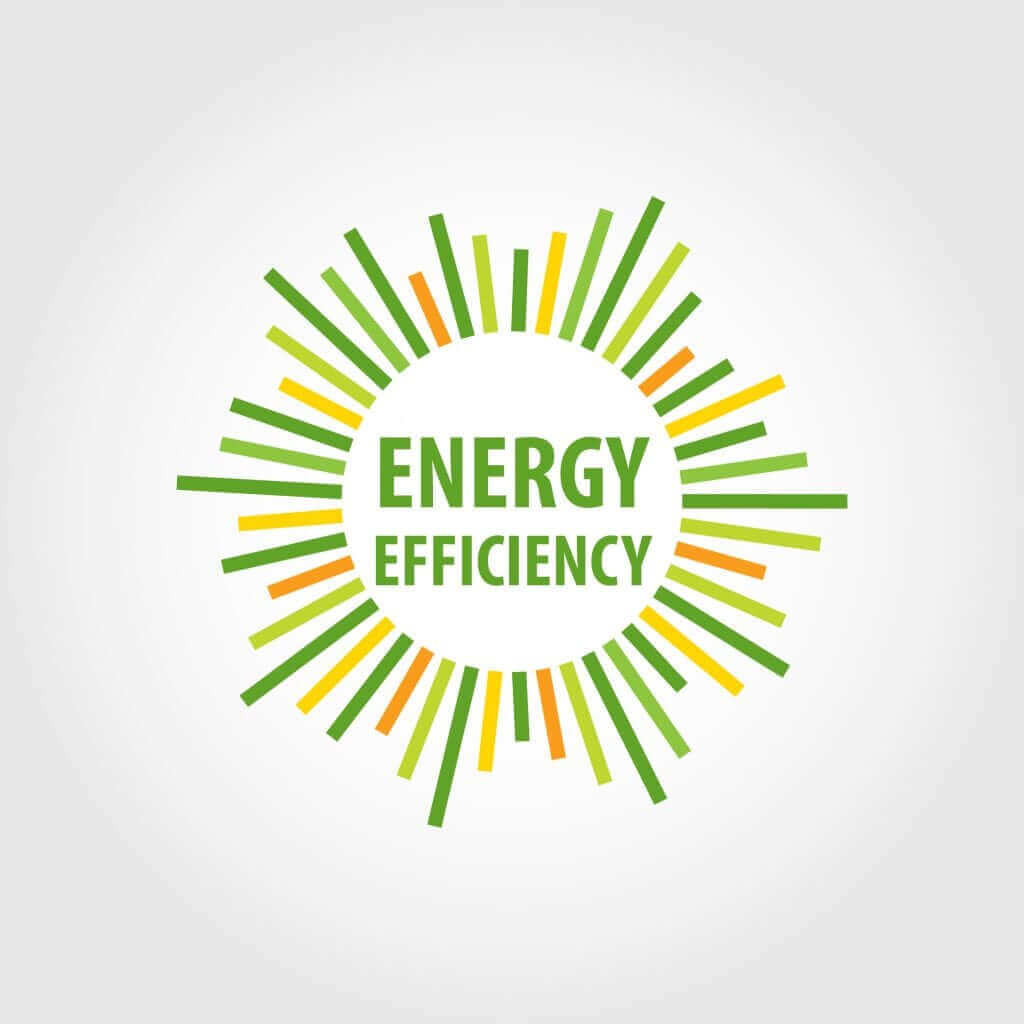 2.     Gas Heaters
If you're heating smaller to medium-sized spaces for hours on end, investing in a gas heater instead of a portable electric heater may be the more energy-efficient option.
Gas heaters can run safely without using too much energy. It's important that the heaters are regularly serviced every few years. Because natural gas heaters can heat spaces efficiently, they are generally less costly when it comes to running costs and quarterly energy costs.
There are two types of gas heaters: flued (vented) or unflued (unvented). Choosing the type of gas heater to invest in depends on your needs. Unflued heaters can be more energy-efficient because none of the heat is lost through a vent, however they may pose health hazards.
A high efficiency ducted natural gas heater may be more suitable. You can expect low running costs and carbon emissions. It's also important to check each model's Energy Rating Label, as rated by the Australian Gas Association, for energy and cost efficiency.
3.     Heat Pump Systems
If you're looking for an earth-friendly and energy-efficient option, heat pump systems can deliver heating without having to use fossil fuels. An electric pump delivers heat taken from the air or the ground. As a bonus, heat pump systems can double as an air conditioner during the warmer months by drawing cool air.
Electric heat pumps can either be geothermal (ground-source) or, more commonly, air-source. Air-source electric heat pumps work by drawing and concentrating natural heat from the atmosphere, even in cool weather, and then distributing it via a pipe system in the house.
Heat pump systems are efficient and environment-friendly because they rely on renewable energy sources. They are also easy and inexpensive to install in existing and new homes.
4.     Underfloor Heating
There are two main heating systems: forced air, or radiant. Of the two, radiant or underfloor heating is regarded as more efficient and effective in heating your home.
Underfloor radiant heating, as the name suggests, involves laying a hot element or tubing under the floor. The heat is transferred into the room through infrared radiation and convection. Because of its heat distribution system, no energy is lost, unlike forced-air heating.
Underfloor heating is flexible in terms of the energy source. Gas works well with underfloor heating, as well as oil, wood and solar.
Aside from being energy efficient, underfloor heating is also a good choice for homeowners concerned with allergens and dust mites blowing around due to forced-air heating.
This may be a costly venture for existing homes that rely on forced-air or other heating systems. However, electric-type radiant heating can still be used in small rooms. Radiant heating is recommended for new homes and houses undergoing big renovations.
5.     Hydronic House Heating
If you're committed to making your heating system energy-efficient in the long run, a hydronic heating system may be right for you. While it is more expensive to install compared to the other heating systems, this system provides a lot of other benefits.
Hydronic heating is energy-efficient and economical in many ways. The system works by heating water or steam and delivering it through pipes. The heating system can use panel radiators or an in-floor system. The water is returned to the heating system to be heated again, so there is an efficient cycle of the energy source.
Because it works through quiet heat-radiating panels or through underfloor coils, this type of heating involves no noise and no allergens. This type of heating can also be zoned to heat specific areas in your home, and you can be in control of where the heat goes with the touch of a button.
Install an energy-efficient heating system today!
For over 50 years, the plumbers, gas fitters, and LPG installers of Norwest Gas have been serving commercial, outdoor, and industrial establishments in NSW.
As a trusted leader in the heating industry, you can rely on Norwest Gas to meet your heating and cooling needs. Contact us today.